by Cody Royle (head coach of AFL Team Canada, the men's national team for Australian Rules football). He talks about how a coach could to perform at his best and respond to the demands of today's sport. In this post, discover what a coach needs
Do you know what the top coaches in the world have in common?
It might surprise you to hear that it's not their tactical knowledge, or the number of qualifications they have, or even that they had great playing careers.
What the top coaches in the world have in common is that they have their own full-time coaches.
Manchester City manager Pep Guardiola, England Rugby head coach Eddie Jones, and former Fremantle Dockers head coach Ross Lyon are just three examples of standout coaches who've brought in outsiders specifically to help them develop their craft.
PEP GUARDIOLA´S INSTANCE
In Guardiola's case, his right-hand man is legendary Spanish water polo player Manel Estiarte, who led his country to a gold medal at the 1996 Olympics in Atlanta.
Explaining his role as director of first-team support, Estiarte outlines that his primary purpose is to help Guardiola manage the emotional weight of the job. "My job is to help Pep, because on a day-to-day basis he is alone. It's the burden he has to carry, and I try to help him in any way I can."
While appreciative of the companionship, it's not lost on Guardiola that he's also getting the benefit of being able to plug into Estiarte's finely tuned awareness of team dynamics.
"He's one of the best athletes in history, so he can read the feeling in the locker room and sense the reaction of the players and the staff," said Guardiola in a glowing assessment of the value Estiarte brings.
DISCOVER WHAT A COACH NEEDS. EDDIE JONES´S INSTANCE
Eddie Jones is one of the few coaches recognizable to non-rugby fans, but his stature in the game has not made him exempt from needing to receive coaching himself.
In 2017, Jones sought out former AFL head coach Neil Craig to help England's national men's team develop its player leadership and coaching ability.
"The only way you can manage all of it successfully is to choose what you're going to focus on, and make that what you do,"

Tom Morris
Asked recently about the specifics of his role with Jones, Craig explained, "I'm a critical friend, a mentor, a listener, a challenger, a micro monitor. The technical, tactical side is about 10 percent of it. The rest of it is relationships, making people feel valued, conflict management, and behavioural changes."
THE SPEED OF CHANGE
Part of why coaches like Guardiola and Jones bring in additional support is that the speed of change in elite sport has been astronomical over the last two decades. This is a point that is often forgotten.
As recently as the early 2000s, many coaching departments consisted of the head coach, and perhaps one or two assistants. Duties that the coaches used to perform themselves are now their own departments requiring full-time staff and PhD-level prerequisites.
These departments need managing, on top of all of the other increasing demands, like media, player welfare, and research.
"I'm a critical friend, a mentor, a listener, a challenger, a micro monitor. The technical, tactical side is about 10% of it."

Neil Craig
"The only way you can manage all of it successfully is to choose what you're going to focus on, and make that what you do," says Tom Morris, the Olympic medal-winning rowing coach who spent three years coaching Ross Lyon at the AFL's Fremantle Dockers.
"For Ross, the thing he focused on was the players, so the rest of the coaching structure flowed from that," Morris told me.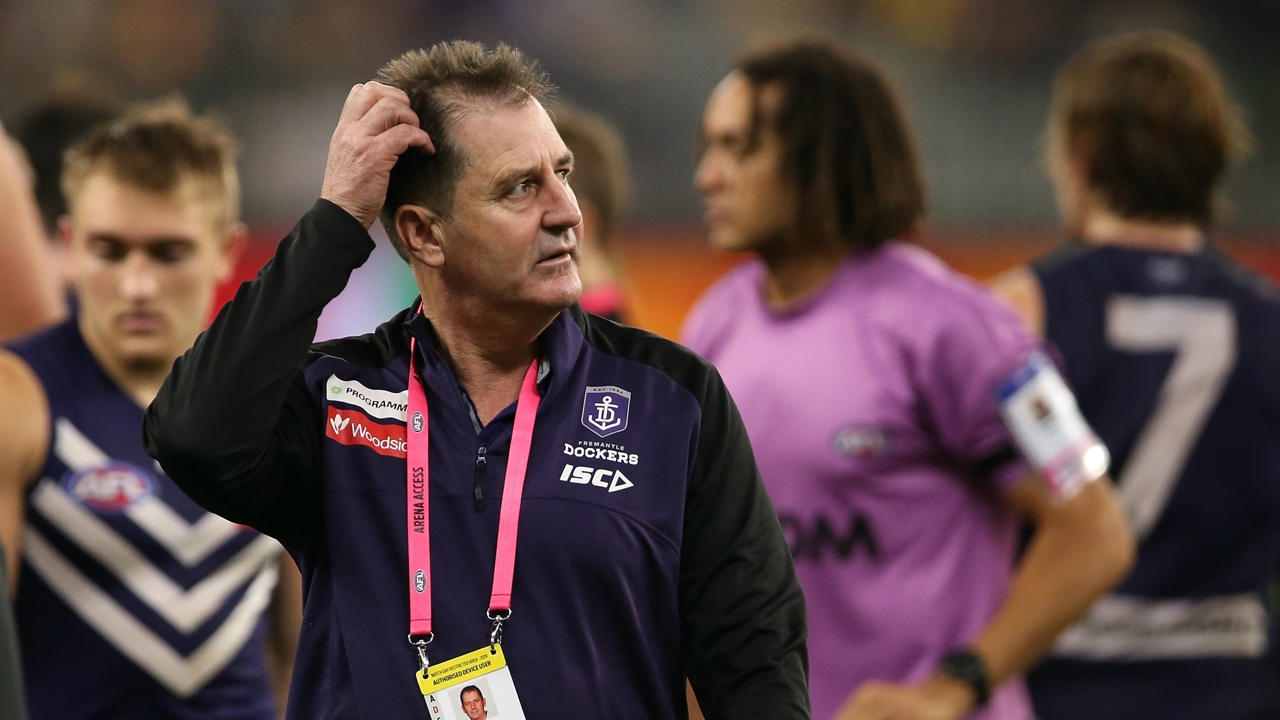 "In the AFL, the head coach doesn't often get to sit in their chair in their office, so while Ross was focusing his attention on bringing his vision to life, I was there to reinforce and re-engage with his development plan so that he had the right tools," added Morris, whose coaching is underpinned by a degree in psychology.
Morris, who is now the head coach of Germany's national women's rowing team, concluded by saying that one of the most curious learnings from his time coaching coaches was that "the challenges the coaches faced in football in Australia were no different to the challenges the coaches faced in every other sport around the world."
NOT JUST FOR THE ELITE
While the examples I've given you have been from elite coaches in highly resourced environments, coaches having coaches isn't something that needs to be confined to the world's best.
My prediction is that coaches having coaches is about to become more and more common, and it will be used as a source of competitive advantage for teams that are savvy about it.
Regardless of the level you coach at, you can have a coach, too!
If it's good enough for them, then it's good enough for me and for you.

Cody Royle
You could seek out a mentor from another sport within your club or university, ask a retired head coach if you can come to them for advice, or create your own head coaching group with others from your sport around the world.
DISCOVER WHAT A COACH NEEDS: COACH NEEDS A COACH, TOO
Personally, I have both paid-formal and unpaid-informal arrangements to coach coaches from all around the world, across sports as varied as basketball, ice hockey, soccer, rugby, and baseball.
I also receive both formal and informal training from a group of mentors that I use depending on the challenge I'm facing at that time.
If it's good enough for Pep Guardiola, Eddie Jones, and Ross Lyon, then it's good enough for me. And it should be good enough for you, too.
My challenge to you, right now, is to get creative and seek out a coach of your own.
Thank you coach Royle for your article "Discover what a coach needs", and we hope to see you soon!
Cody is a standout voice on how teams create sustained success. His debut book, Where Others Won't, is a go-to guide for professional sports teams around the world, and features interviews with the likes of NBA legend Joe Dumars, Buffalo Sabres head coach Ralph Krueger, and Fenerbahçe head coach Igor Kokoskov.
His most recent release, The Tough Stuff, is a #1 bestseller in multiple countries, and focuses on the emotional toll of being a head coach in elite sport.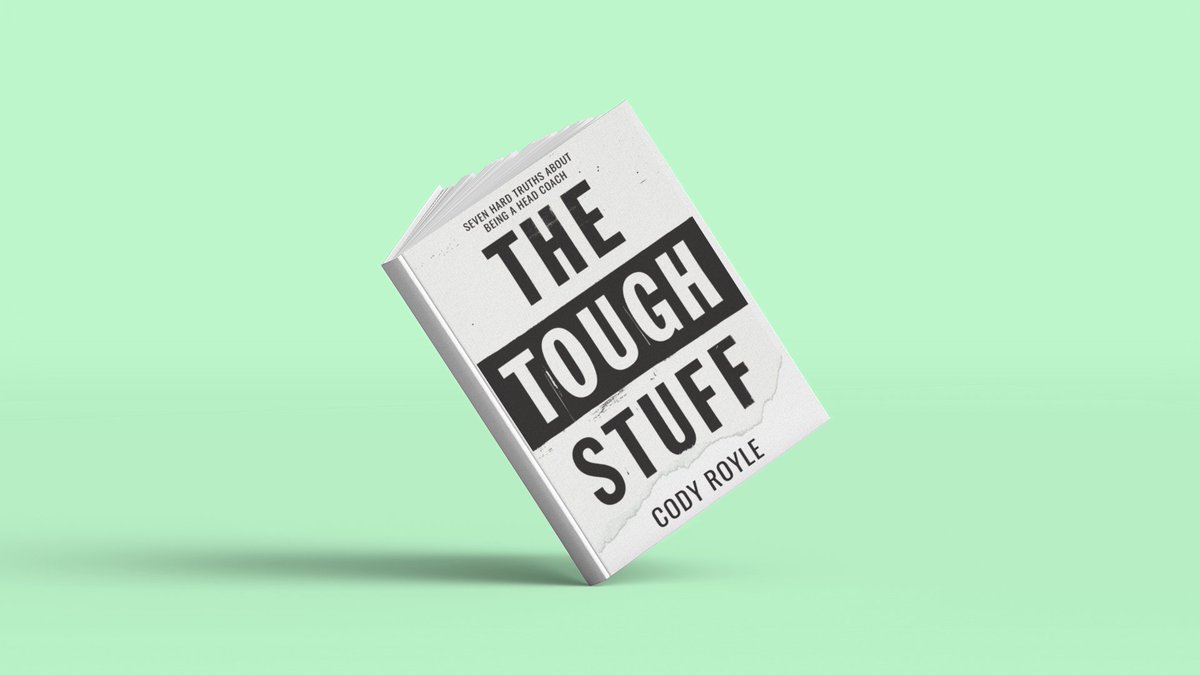 Former Atlanta Falcons head coach Dan Quinn, Connacht Rugby head coach Andy Friend, and former DC United head coach Ben Olsen lent their experience to the book.
You can also listen to Cody's podcast, Where Others Won't, which features guests such as Arsenal Women's head coach Joe Montemurro, Swedish curling legend Peja Lindholm, former Netflix CHRO Patty McCord, Vaynermedia's Chief Heart Officer Claude Silver, and bestselling authors Adam Grant, Daniel Pink, and Whitney Johnson.
It was nominated for a Podcast Award in 2019.
You can find out more about Cody on Twitter (@codyroyle) or by visiting his website, codyroyle.com
Recommended training: Scout Procoach
Recommended post: KEYS TO SELF IMPROVEMENT FOR COACHES