by Manos Manouselis
BASKETBALL, AN AMAZING JOURNEY
The learning experience of those almost four decades is valuable and it is great that through SPORTCOACH, I have the chance to share some of these ideas about priorities in the development of basketball players with people that they also love basketball.
Basketball is such a blessing for a boy who was born in a small village in the mountains of Crete. The orange ball is a precious ticket for an amazing journey that includes practices, games, and clinics all over Europe, Middle East, Asia, North and South America!!
It's a privilege for me to present my approach in the process of developing young players
COACHING IS A HIGH LEVEL OF RESPONSABILITY
It's a given that coaching requires a high level of responsibility and hard work to teach the game properly. Is a commitment of your time to the development of the players and the team, on and off the court.

The Coach needs to set the goals for the season, recruit his personnel, plan, organize and execute practices, provide fundamental skill instruction, decide on playing time, communicate frequently with players, and much more. He has to evaluate teams and players' level of play and then make adjustments…

Coaches must love the mistakes of the players and help them to learn from whatever they are doing wrong. Be patient and do not forget that the development of a player is a process.
In this teaching process, we emphasize that attitude comes first.

Manos Manouselis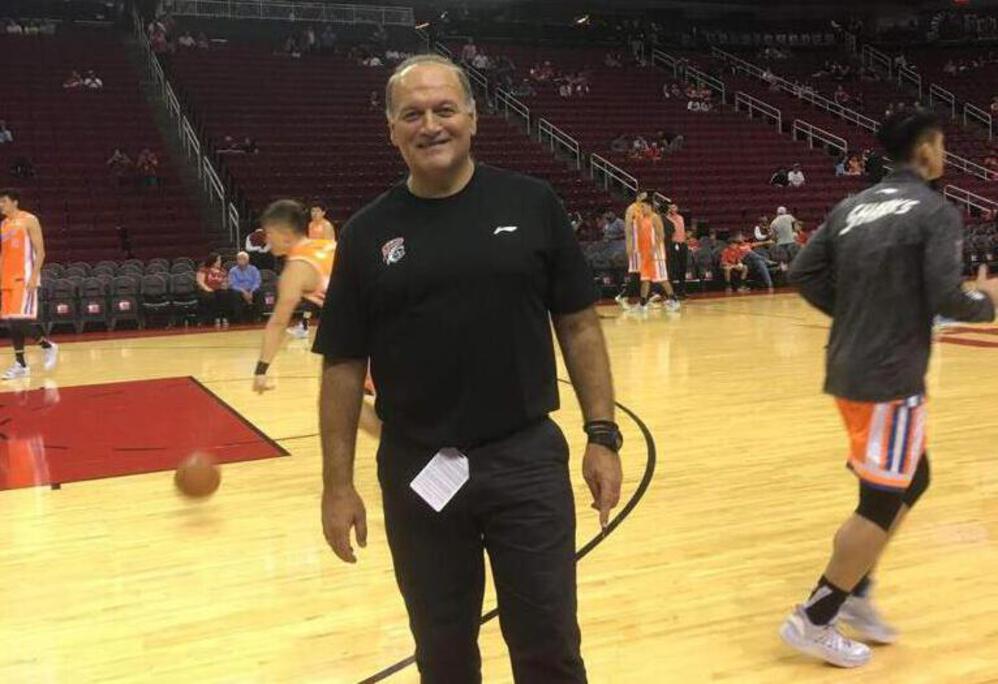 WHAT ARE THE PRIORITIES IN THE DEVELOPMENT OF BASKETBALL PLAYERS?
Help the athletes to fall in love with the game and then teach them fundamentals. After that players must learn to practice, then training to train, training to compete and last is training to win not only in basketball but also in life.

In this teaching process, we emphasize that attitude comes first. Basketball is an unselfish game that is often played by selfish people. Coaches must not forget that winning can be a healthy goal but striving to win is where lessons are learned regardless of the final score.

Working hard is an acquired skill. Teach that to your players every day.
You can't focus on prior accomplishments and you don't have the luxury to cry for failures. You must only focus on the present moment.
HOW CAN DO THE INDIVIDUAL WORK
We are strong believers that individual work makes perfect, and you don't need three or four hours per day to have it. If you got the right intensity and 3 or 4 motivated players on the floor, then workouts lasting from 45 minutes or 1 hour. That's enough. But we're not leaving the court until the player masters that move. Do things better is just a matter of repetition and working to the point with full intensity!
Working hard is an acquired skill

Manos Manouselis

You either have to be better than others or you have to be different. Of course, you can also be both. Then you will belong to the elite.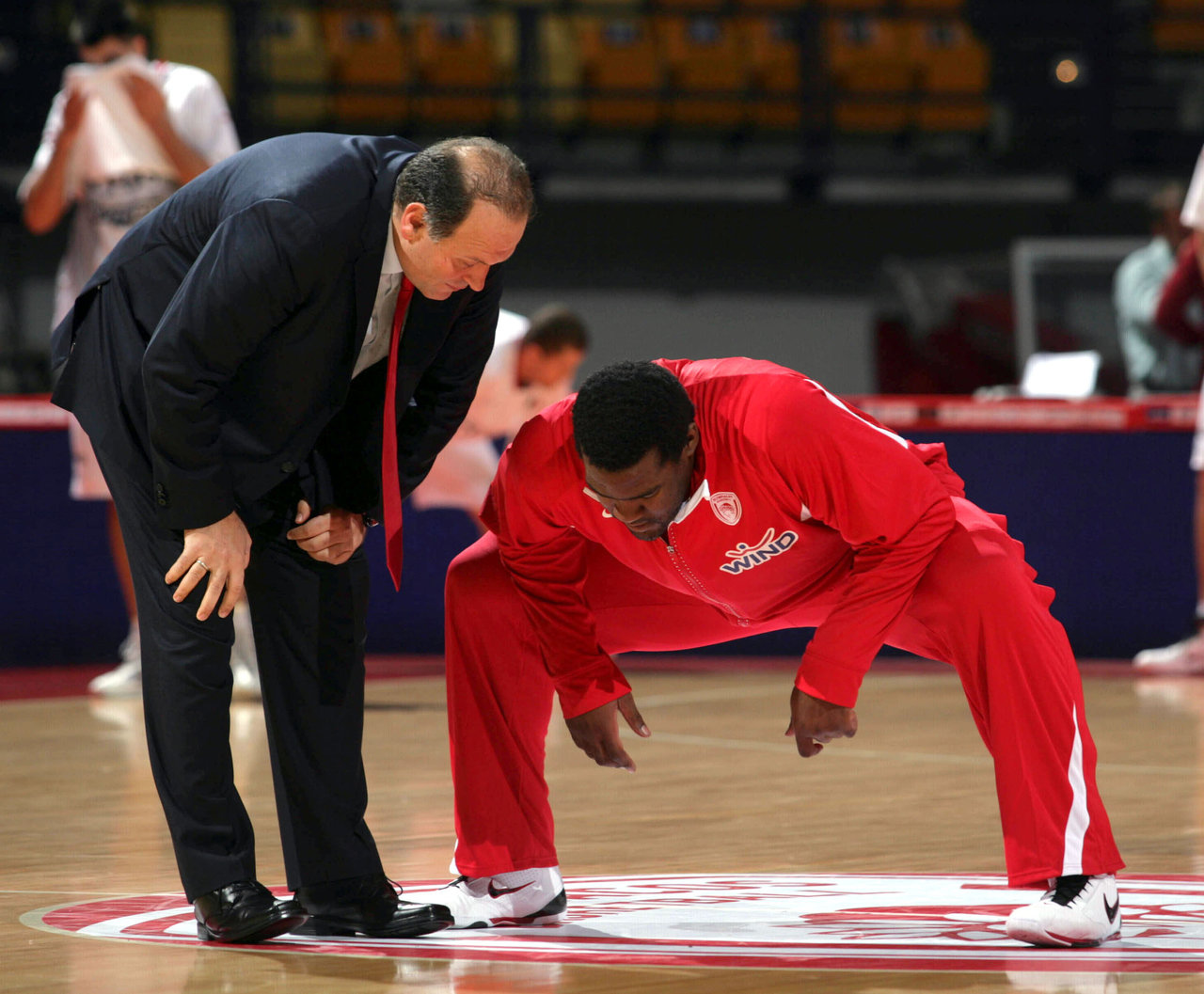 THE 6 GREAT QUESTIONS
The Coach needs to have every member of the team accountable and with a sense of ownership, while the players need to know these answers:
Who? What? Why? When? How? Where?
We need to have winning habits. If we don't win so far, then we need to change habits. Uncommon habits are producing uncommon results. Uncommon people bringing uncommon results. We need uncommon choices. Convince your kids to work as hard as possible when nobody is watching when everybody else is sleeping.
We're not leaving the court until the player masters that move.

Manos Manouselis
COMPETING LIKE A SKILL TO DEVELOP
Competing is a skill that you can develop as a Coach. Teach them that the only they gave to do is to give everything they have and that this is the ultimate win! At the end of the day, your athletes will be the best version of themselves not only on the basketball floor but also in their life, they will be great sons and daughters, the best fathers and mothers…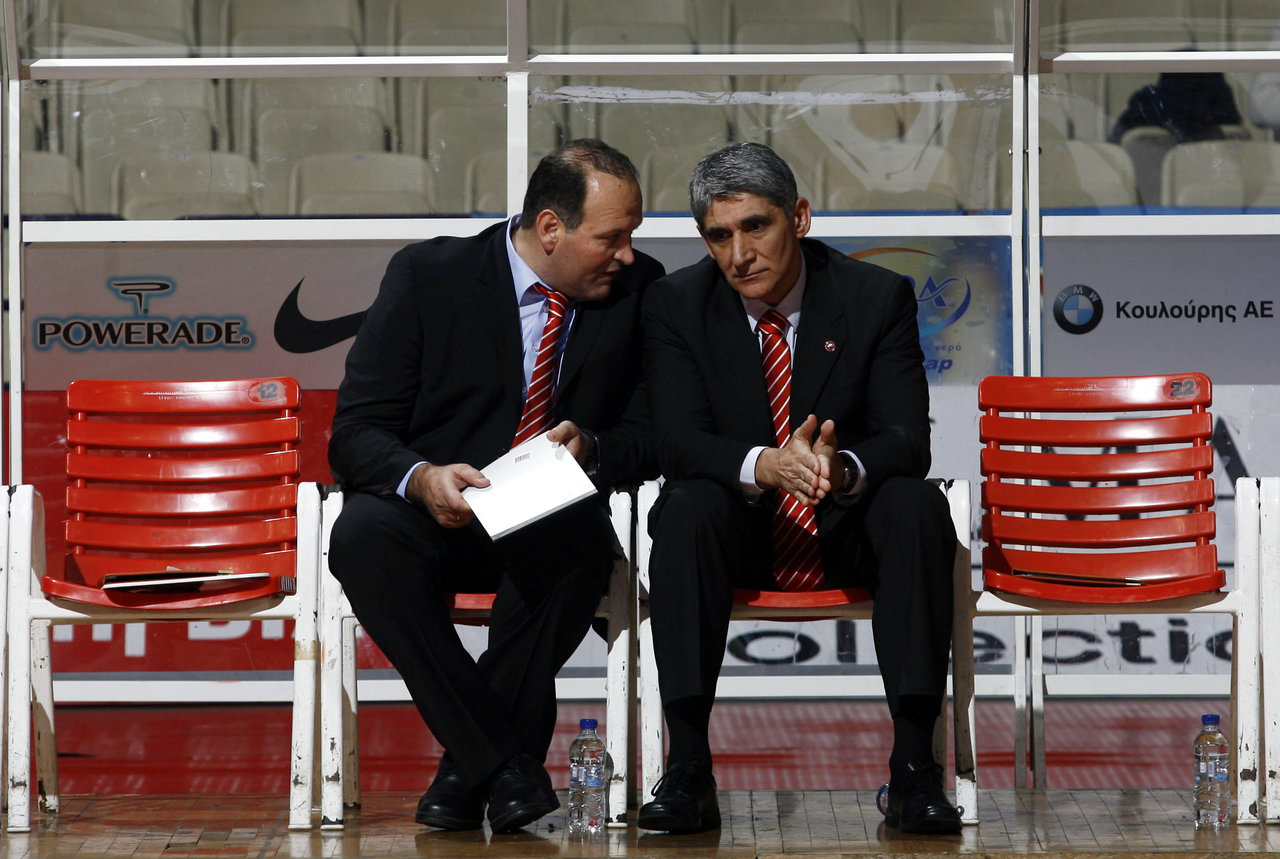 KNOWING WHO MANOS MANOUSELIS IS AND WHERE IS HE FROM
Manos Manouselis was born in 1964 in Chania, Crete, Greece. His second greatest love after his family is basketball coaching, where he has been actively involved for more than three decades.
Manos Manouselis began his career in his early 20's and since then he has been coaching professionally, working both for clubs and since 2004 for the Greek National Basketball Team.
Some of his most memorable achievements as an NT basketball Coach are the silver medal at the Men U21 2005 World Championship (Argentina) and the bronze medal at the Men U16 2013 European Championship (Kyiv, Ukraine).
At the club level, during his tenure, at Olympiacos B.C the team reached the Euroleague Final Four twice, the Euroleague Final once, and won the 2010 Greek Cup.
As Head Coach for the Greek National Basketball Federation, he has an instrumental role in the development of some of the best European basketball talents which he helps to move on to the highest professional level.
From 2010 until 2017 he was also the Director of the Proteas Basketball Academy, one of the premier Greek basketball schools, where more than 600 kids from 5 to 18 years old learn the game's secrets. Is also Euroleague's technical commentator for the Greek TV channel "NOVA SPORTS''. Is renowned in Greek professional basketball circles for his ability to turn teams around to qualify for the next higher level of competition, as is underscored by being honored as an 11-Time League Coach of the Year Award winner.
March 2017, he signed as Head Coach of the Al Sadd Sports Club in Qatar. He worked there until August 2019. His next job was in China and the Shanghai Sharks from September 2019 until August 2020. He is now working in Cyprus for Apollon Limassol…
Linkedln: Manos Manouselis
Thank you Coach Manouselis and we hope to see you soon!
Recommended training: Youth Procoach.
Recommended post: How to prepare for a new competition